Books by Renata Press
---

Hurly Burly, The Squirrel Next Door


Hurly the squirrel is as cute as they come, but would he make a good house guest?

eBook or Print:


---
---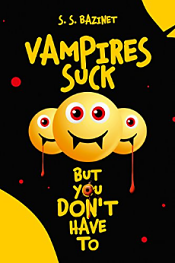 Vampires Suck But You Don't Have To


It's time to reclaim our true selves. It's time to wake up every morning with a smile. It's time for life to be fun again!

eBook or Print: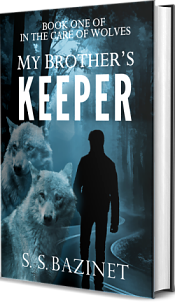 In The Care Of Wolves
My Brother's Keeper
by S. S. Bazinet


In this action thriller, sixteen-year-old Theodore learns about loyalty and devotion to lost family. But in the end, will he unwittingly betray them?

eBook or Print:



Print Version:





The games page has changed, and we apologize for any inconvenience! As time moves along, we've had to change the games page to a more up-to-date version. Many of the games that were here have developed into more sophisticated types. If you don't see a favorite here, we suggest that you do a Google search for another website that might still have that game. A word of caution, please make sure any gaming websites that you play games on, are safe websites!






We have 30 Plus Concentration Games!

Leading Ladies Funny Guys The Cosmos Unveiled Bees, Teas, Bears and a Bug! Cats, Mice, and Spots! Zipping Holidays! Sports Fun! Yo Ho, Faces! Cows! Loonies and Pooh! Bananna Days! Mostly Abstraction! Spring Things! The Bird Lovers Game! Simplicity! Pure Colors, Numbers, & a Star! A Bit of Fun! Blast From The Past! Toys, Bells, and a Boy! Dogs, Frogs, Bugs, Rugs! Winter Fun! Clown Shoes, Bugs, Etc! Textures and Critters! Socks, Shoes, and Skunks! Cute Creatures! Nighty Night! Potpourri! Computers, Towers, and Tails! Cowboys, Kisses, and A Bull! Fishy, Fishy, In the Sea! Serendipity! Numbers, Wings, and Chicks! The Celebration Game Cars, Keys, and Sparkplugs! Dragons, Bears, and Cows Art, Letters, and Backgrounds Signs, Babies, and a Lamp Art, Letters, and Backgrounds Signs, Babies, and a Lamp


Concentration For Those Special Times of Year!

Happy Holidays! Happy Holidays: Two! Happy Thanksgiving! Scary Halloween! Halloween Creepies!


FreeCELL! Must have JAVA enabled browser!
Solitaire!

CHECKERS! You're playing the computer, but we think you can win!
SIMON GAME! It's an old standby and a great mind sharpener! Plus, it's fun!
TEST YOUR TYPING SKILLS! Here's an easy, fun way to see how well you type.
Bubble Game (Played on BubbleGame.org) Must have JAVA enabled browser!


FACE MEMORY GAME: Are you an ace at remembering a face?!
CLOCK STOPPER! Guess the secret word before the clock gets away!
MINE SEARCH! Use skill and logic to get through the mine field. Great low key, thinker's game!



GAMING HIGHLIGHTS & CONGRATULATION!

TOP CONCENTRATION SCORES IN DIFFERENT GAMES:
Banana: Cows:47!!!
Banana: Potpouri :47 !!!
Banana: Socks, Shoes, Skunks:48!!!
Banana: Dragons Bears and Cows :49!!!
Banana: Happy Halloween:50!!!
Banana: Fishy, Fishy :50!!!
SandySue: Blast From the Past :55!!!
Pipster: Bit of Fun :59!!!

Banana: Red Green Christmas in :47!!!
Banana: Cowboy, Kisses & a Bull :47!!!
Banana: Pups and Kitties in :49!!!
Banana: Happy Halloween:50!!!
Banana: Serendipity :51!!!
Banana: Free For All :54!!!
Steel Trap: Alphabet in :55!!!